Napoleon Bonaparte
French statesman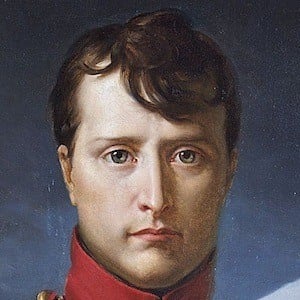 Napoléon Bonaparte was a French statesman and military leader who rose to prominence during the French Revolution and led several successful campaigns during the French Revolutionary Wars.
Born: August 15, 1769, Ajaccio, France
Died: May 5, 1821, Longwood House
Height: 1.69 m
Buried: 1840, Les Invalides, Paris, France
Spouse: Marie Louise, Duchess of Parma (m. 1810–1821), Empress Joséphine (m. 1796–1809)
Quotes
Never interrupt your enemy when he is making a mistake.
Never ascribe to malice that which is adequately explained by incompetence.
Religion is what keeps the poor from murdering the rich.