John Burroughs
American essayist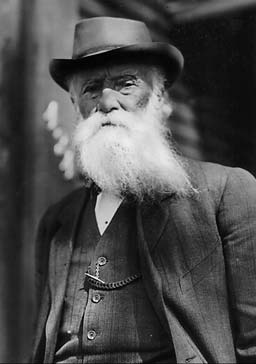 John Burroughs was an American naturalist and nature essayist, active in the U.S. conservation movement. The first of his essay collections was Wake-Robin in 1871.
Born: April 3, 1837, Roxbury, New York, United States
Died: March 29, 1921, Kingsville, Ohio, United States
Awards: American Academy of Arts and Letters Gold Medal for Belles Lettres and Criticism
Parents: Amy Kelly Burroughs, Chauncy Burroughs
Quotes
I go to nature to be soothed and healed, and to have my senses put in order.
I still find each day too short for all the thoughts I want to think, all the walks I want to take, all the books I want to read, and all the friends I want to see.
A man can fail many times, but he isn't a failure until he begins to blame somebody else.