"America Finally Found A Category Of Workers To Which Trump Actually Pays His Debts: Porn Stars"
A Wall Street Journal article on Friday alleged that President Donald Trump cheated on his wife, Melania, with a porn star—and it wasn't the first time Trump has been in the center of a public cheating scandal or experienced fallout over his behavior toward women.
Below is a look back at some of the most public cheating scandals Trump reportedly has been involved in.
Ivana Trump (1977-1992)
Marla Maples (1993-1999)
Melania Trump (2005-present)
The Wall Street Journal reported on Friday that Trump's lawyer had allegedly paid a porn star, Stephanie Clifford, over $130,000 for her silence about the alleged affair they had in 2006, one year after Trump married Melania.
Clifford, 38, goes by the name "Stormy Daniels" in the adult film industry, and said she had a sexual encounter with Trump at a celebrity golf tournament. Trump denied the allegations.
The Wall Street Journal also reported on another alleged affair in November of 2016—one in the same year, 2006, as the alleged affair with Clifford. The woman in that case was Karen McDougal, the 1998 Playmate of the Year. Trump's staff denied the allegations. The report focused on the agreement between McDougal and the National Enquirer, which paid her $150,000 for the story, and then never printed it.
Trump's Alleged Sexual Harassment:
Nineteen women have come forward to accuse Trump of sexual harassment. The public allegations range from the 1980s to 2013, and they include former contestants on The Apprentice, an adult film star, a journalist at People Magazine, a journalist at Fox News and many others. Many of those incidents reportedly happened while Trump was married.
President Trump pushed back against damning reports Friday that he paid $130,000 to a porn star one month before the 2016 election in exchange for her keeping mum about a sexual encounter they allegedly had over a decade ago.
The porn star, Stormy Daniels, has stayed silent on the salacious claims, except for a statement of denial supposedly signed by her and circulated by Trump's personal attorney.
But on Friday night, another porn star, Alana Evans, shed some light on the matter, telling the Daily Beast that Daniels told her one day after the alleged tryst that Trump had chased her around a hotel room "in his tighty-whities."
"All I'm going to say is: I ended up with Donald in his hotel room. Picture him chasing me around his hotel room in his tighty-whities," Evans said her fellow porn star told her the morning after she supposedly had sex with Trump in July 2006.
'I ended up with Donald in his hotel room. Picture him chasing me around his hotel room in his tighty-whities,' Stormy Daniels told fellow porn star Alana Evans.
On Friday, The Wall Street Journal reported that Michael Cohen, the longtime lawyer for President Donald J. Trump, arranged a $130,000 hush payment to porn star Stormy Daniels one month prior to the 2016 presidential election.
According to the Journal, the payment was made "as part of an agreement that precluded her from publicly discussing an alleged sexual encounter with Mr. Trump." Daniels (given name: Stephanie Clifford) had reportedly been in talks with both ABC's Good Morning America and the parent company of the National Enquirer about going public with the allegations.
Trump Lawyer Arranged $130,000 Payment for Adult-Film Star's Silence
Agreement just before election required woman to keep quiet about an alleged sexual encounter with Trump in 2006, people familiar with the matter say
Former White House chief strategist Steve Bannon alleged that one of President Donald Trump's attorneys "took care" of 100 women during the presidential campaign.
Bannon made this claim in journalist Michael Wolff's recently published tell-all book about the Trump White House.
The comment may take on new significance after The Wall Street Journal reported that another Trump attorney paid a porn star $130,000 to prevent her from discussing an alleged 2006 sexual encounter with Trump.
Trump's lawyer after a second porn star confirms the "encounter"
On Trump "Shithole Theory": –
"First president in history that if assassinated I'm positive the streets of the US would be an instant party" 
Rumor has it he did this even with bone spurs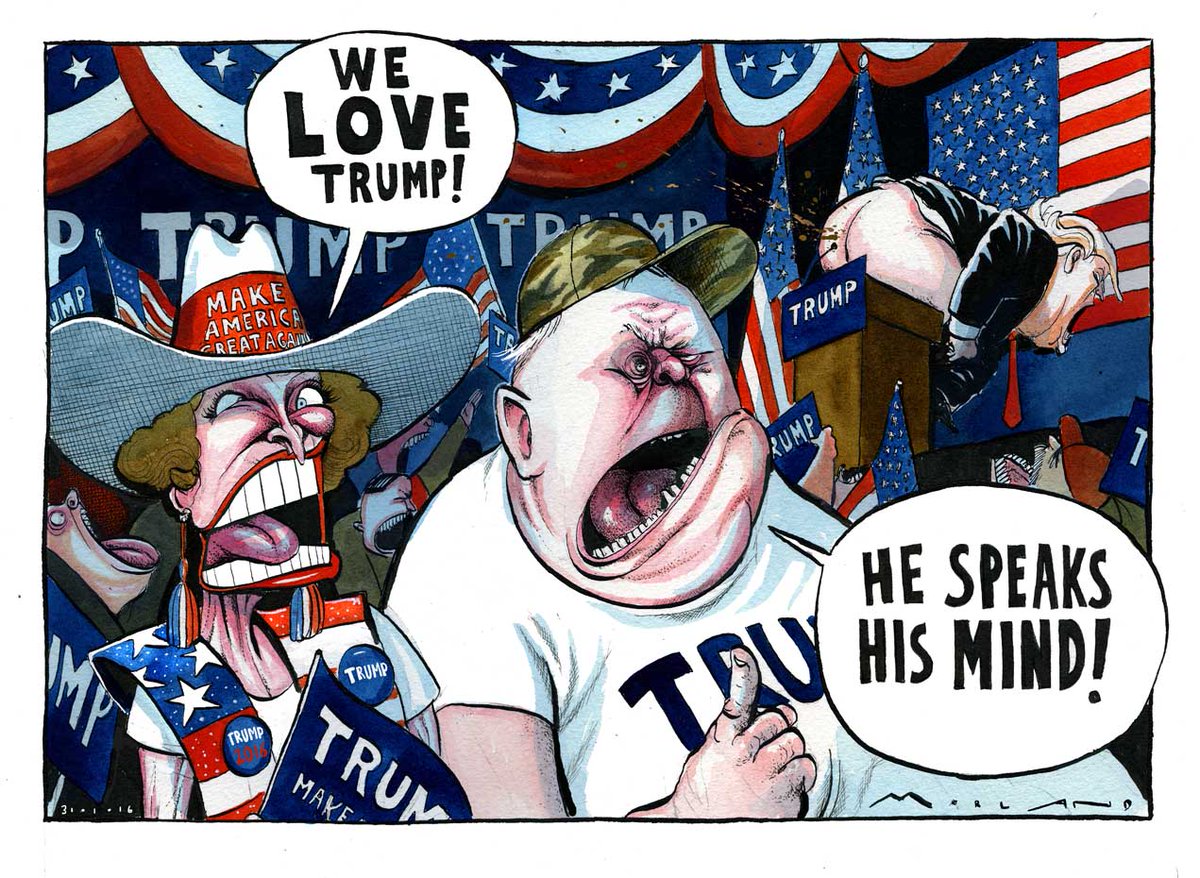 President Sh**hole goes for his physical
Big bad voodoo daddy 
Merriam Webster 2018 word of the year: "shit hole"
Shithole 
The New Yorker: Trumpworld Map 
The look you make when you agreed to honor your uncle's legacy, but didn't know Trump would go full bigot the day before
On Republicans: "[..] we're not all 'bigots and racists.'" [-13] – "Yes. Yes, you are. You are what you choose to support. Historians have a name for people who didn't believe Jews were evil but joined the Nazi party because of economic and social reasons. They call them Nazis."
"They'd (Republicans) be okay with more socialist policies if they didn't have to also benefit all the brown people."
"Indiana is a shithole. Nebraska is a shithole. Pretty much the entirety of the south is a shithole. Those are objective facts."
"You know what I consider a shit-hole country? A country where visiting the ER costs thousands, where cancer can mean both bankruptcy & a death sentence, a country where education costs more than most people's mortgage & a country where cops can gun down black men and face no justice." 
"Have you seen rural America? They have no education system, no healthcare system, and no chance of upward mobility. There are innumerable factors that are similar to, if not worse than [Haiti]"
"Whatever party southern whites identify with will be bigoted and cruel to minorities."
"Scavino believes that chain migration leads to undesirable results for America. This genealogy evidence shows that he is, personally, the result of chain migration. The punchline being that Scavino must believe that he is, personally, bad for America."
"Lmao That's exactly what his supporters want. They want him to go full Hitler"
The coverup 
The reason they call themselves 'centipedes'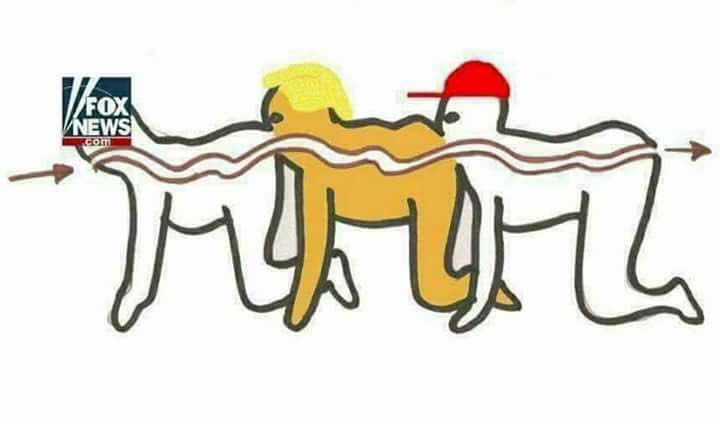 "Ryan, his lieutenants, and most of the Republican congress are properly considered as traitors for all intents and purposes who are trying to protect the traitor Trump. They all DESERVE to be IMMEDIATELY arrested and then imprisoned… forever."
"I'm hoping the doc lied. Maybe trump is just a Big Mac away from a Super Mac Attack. No need to warn the fool and help him out."
"It's a shame that doctor didn't push 100CCs of air into his vein." on Trumps doctor after his physical 
North Korea's high tech missile defense system 
"Obama spent most of his time fixing Bush's mistakes and eating shit for the economy which was a result of Republican legislation. Just as he was starting to make some progress, the pendulum swings back and the Republicans can smash the tower down all over again"
"The south, other than Texas would go bankrupt within a few years, and become hyper-militant. People, especially minorities would be fleeing the pogroms soon thereafter. Of course, it will never happen. A consolidated christo-fascist empire is where we are headed"
"If you think the Republican politicians are movie villains, you should meet their voters. I had a discussion with my father the other day that culminated in him saying that welfare recipients should be forced to have implanted birth control devices."
H.R.4779 – To protect States and individuals in States that have laws which permit the use of cannabis, and for other purposes. (congress.gov)