President Trump on Thursday questioned why visa protections should be extended to immigrants pouring in from "shithole countries."
'Why are we having all these people from shithole countries come here?'
There are approximately 436,900 people with  'Temporary Protected Status' living in the U.S. from 10 countries – South Sudan, Sudan, Somalia, Honduras, Nicaragua, El Salvador, Syria, Haiti, Nepal and Yemen.
Vicente Fox: Trump's 'mouth is the foulest shithole in the world'
Former Mexican President Vicente Fox ripped President Trump on Twitter on Thursday evening for reportedly referring to Haiti, El Salvador and some African nations as "shithole countries" in an Oval Office meeting.
In a tweet, the former president accused Trump of owning "the foulest shithole in the world," his mouth.
.@realDonaldTrump, your mouth is the foulest shithole in the world. With what authority do you proclaim who's welcome in America and who's not. America's greatness is built on diversity, or have you forgotten your immigrant background, Donald?

— Vicente Fox Quesada (@VicenteFoxQue) January 11, 2018
Apparently, "There's absolutely no such thing as a Trump-supporting non-racist."
Anyway, more "sh*tholes" …
Fox news in a nutshell 
Paul Ryan on Trump after he said Haiti & "Africa" are "shithole" countries 
SHITHOLE IN-CHIEF
ShitHole
Maybe its theses very fine gentlemen turning the USA into a " shithole"
Did you know Trump already got money to erect the Border Wall? No, not from Mexico the Shithole. But from another Shithole that has cost U.S. hundred of billions in military aid alone   …
---
On for the road from /r/The_Donald
"I'm beginning to wonder whether [Obama] was even a lawyer at all. We know nothing about him other than he's a Muslim who has gay sex and does drugs and is partnered with a tranny." 
On Wal-Mart raising min wage to $11 be "would have been great in 2001"
MILLIONAIRE NANCY PELOSI CALLS WORKERS BONUSES 'CRUMBS': 'Companies should invest in infrastructure and things'
House Minority Leader Nancy Pelosi said businesses across the United States are handing out "crumbs" to employees as part of recent tax reform legislation signed by President Trump.
Walmart joined a growing list of companies on Thursday that are passing along the economic benefits of tax reform to employees, but Mrs. Pelosi is not impressed. She told reporters during her weekly press briefing that Walmart, Southwest Airlines and other companies are merely looking for good press.
"In terms of the bonus that corporate America received versus the crumbs that they are giving workers to kind of put the schmooze on is so pathetic. It's so pathetic," the California Democrat said.
"I would hope that with their big advantage of bringing money home at a very low rate that they would invest in infrastructure and things, but our experience has been that they will do dividends, do stock buybacks and things like that," she continued. "I think it's insignificant."
Walmart plans on offering one-time cash bonuses to employees of up to $1,000 and will raise its starting salary in the U.S. to $11 per hour.
"Tax reform gives us the opportunity to be more competitive globally and to accelerate plans for the U.S.," Walmart CEO Doug McMillon said Thursday.
Walmart is the world's largest private employer.
What happens at the same time?
Walmart closed 63 Sam's Club stores, laying off thousands of workers!
Trump campaign in a nutshell ?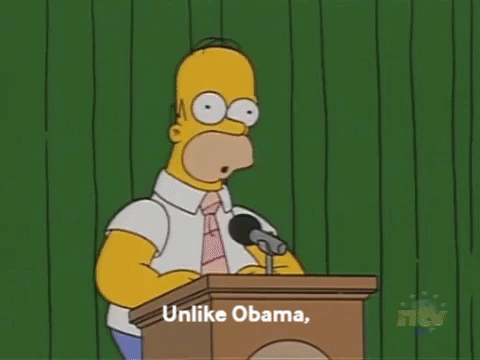 "Remember folks, conservatism is a mental disorder"?
"And let's be fair, isn't Vladimir Putin an honorary Republican these days? Russia as a whole is well known to be part of "real America," right up there with Texas, Alabama, and the rest of the old confederacy." 
Reason I canceled my trip to London is that I am not a big fan of the Obama Administration having sold perhaps the best located and finest embassy in London for "peanuts," only to build a new one in an off location for 1.2 billion dollars. Bad deal. Wanted me to cut ribbon-NO!

— Donald J. Trump (@realDonaldTrump) January 12, 2018